The CalArts Eye: Vol. 6, No. 2
*an uncensored, multi-métier publication composed and created by students at California Institute of the Arts, Los Angeles. 
LAUNCH PROJECT – https://art.calarts.edu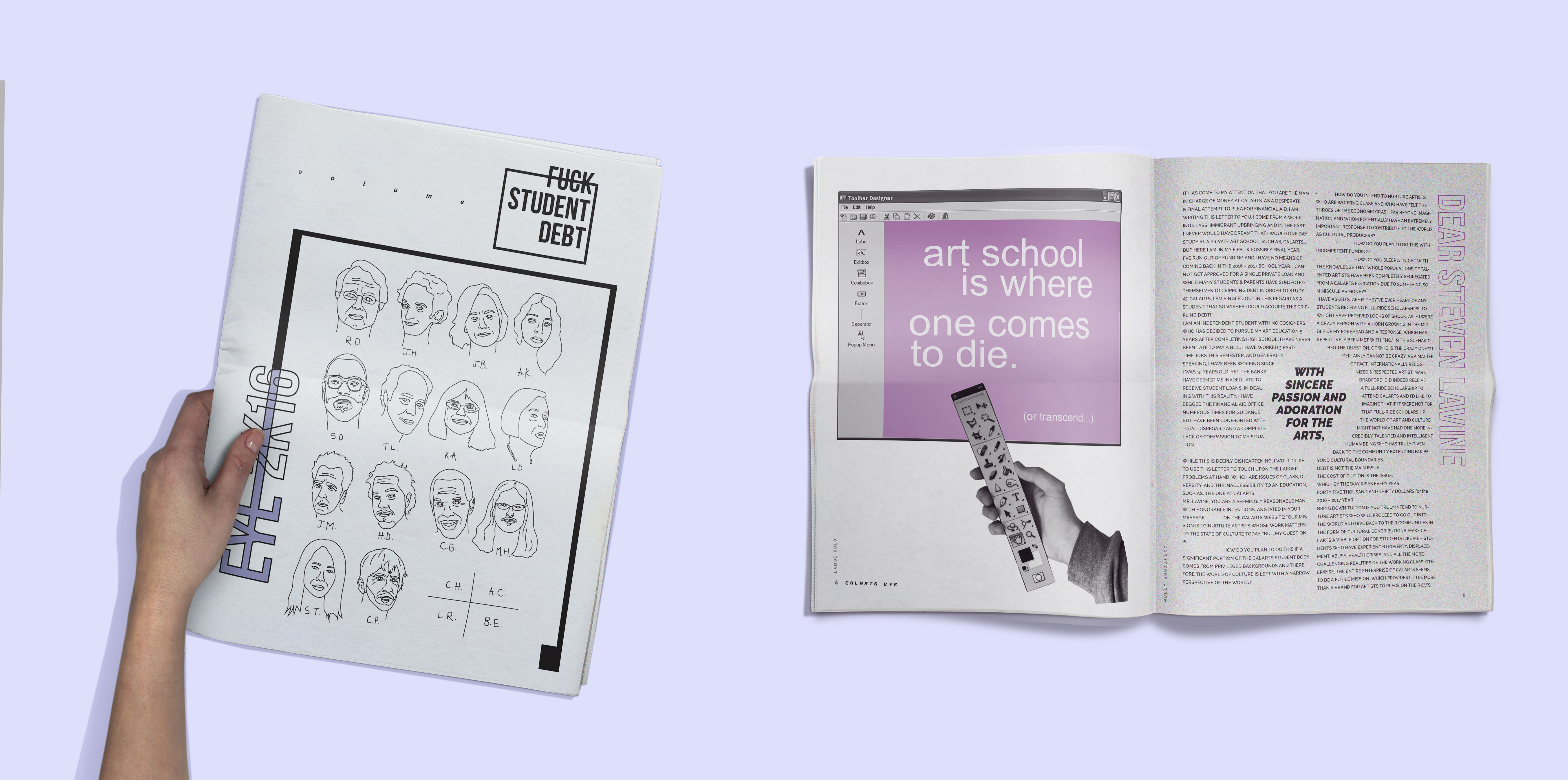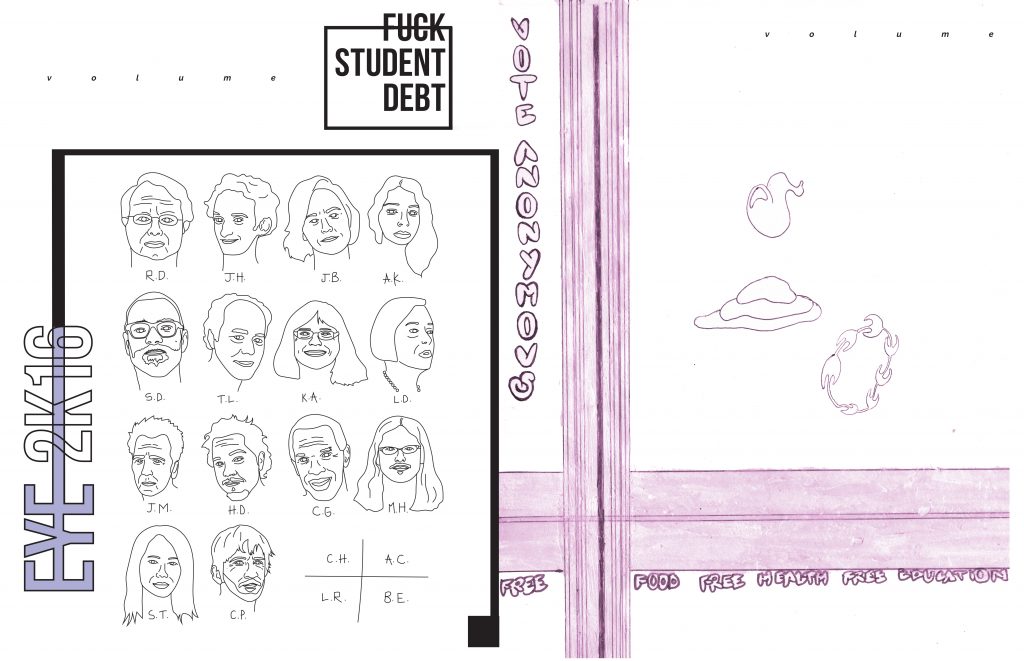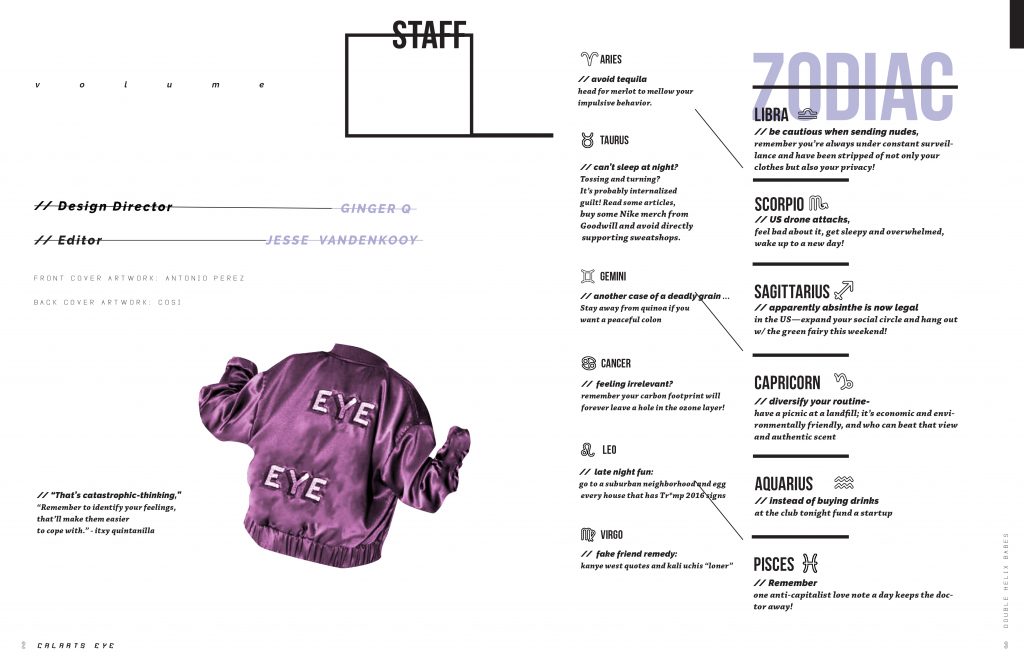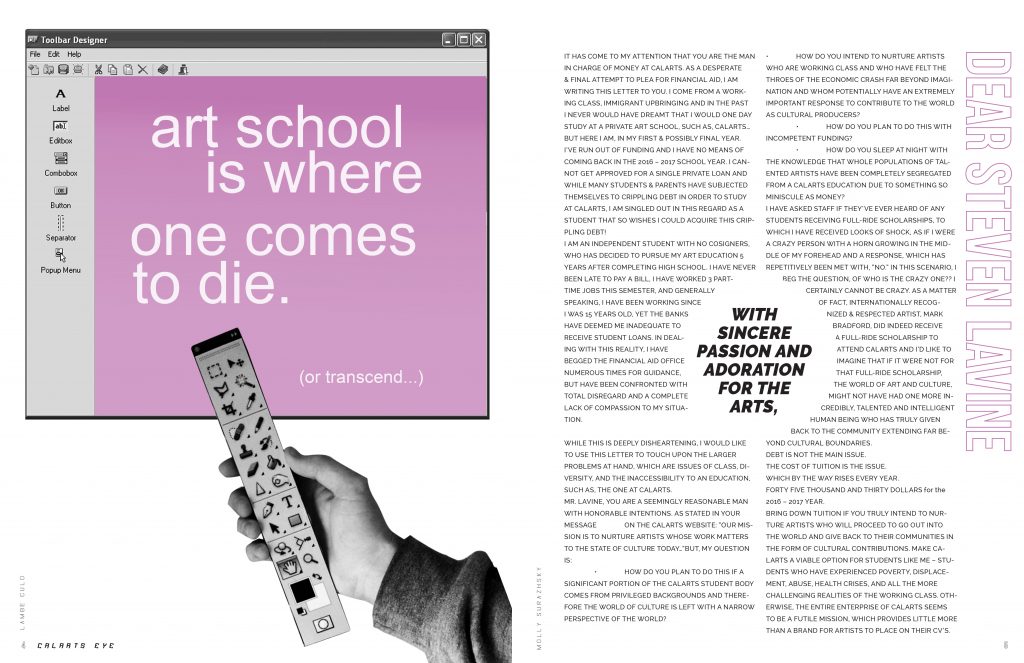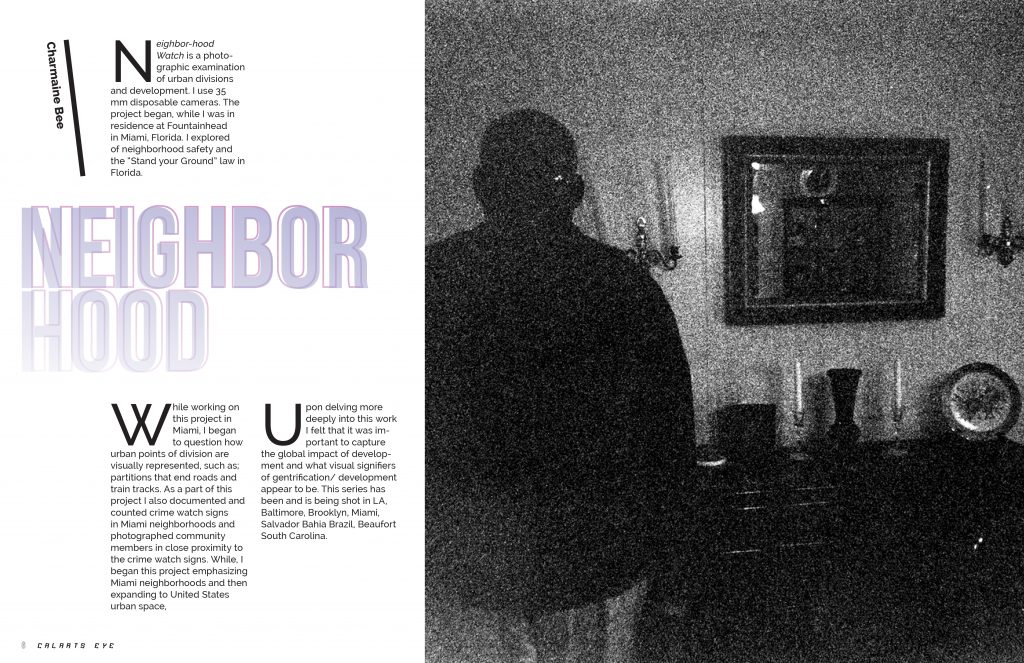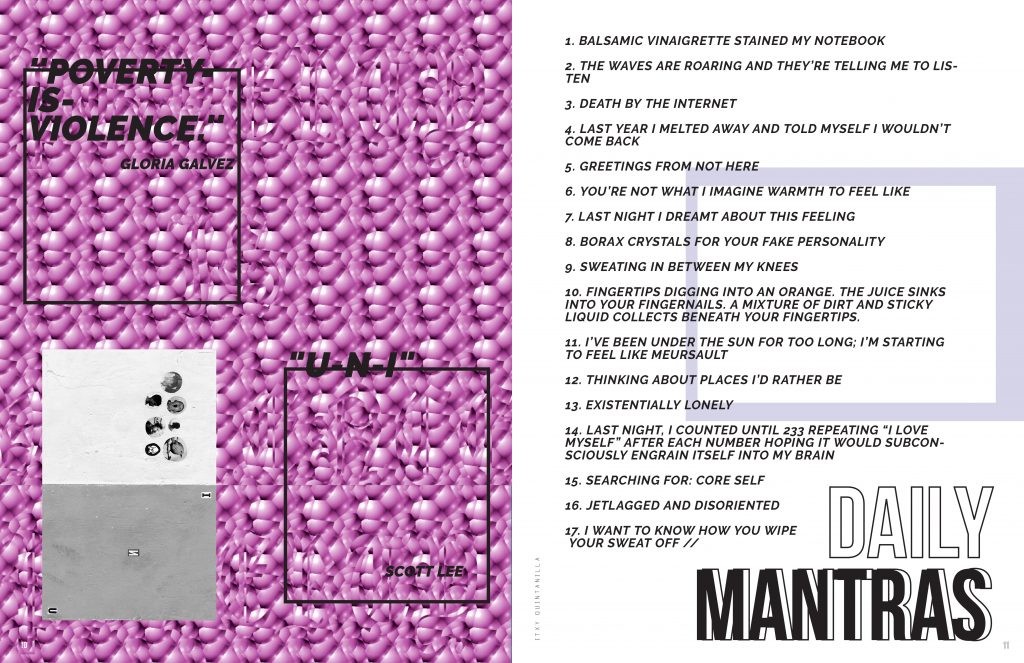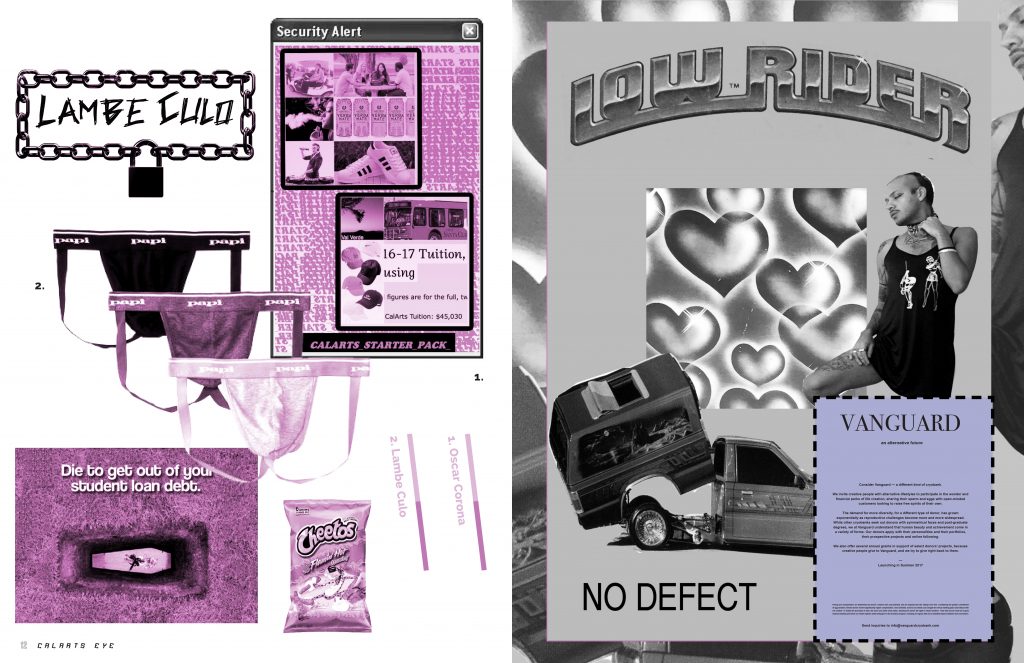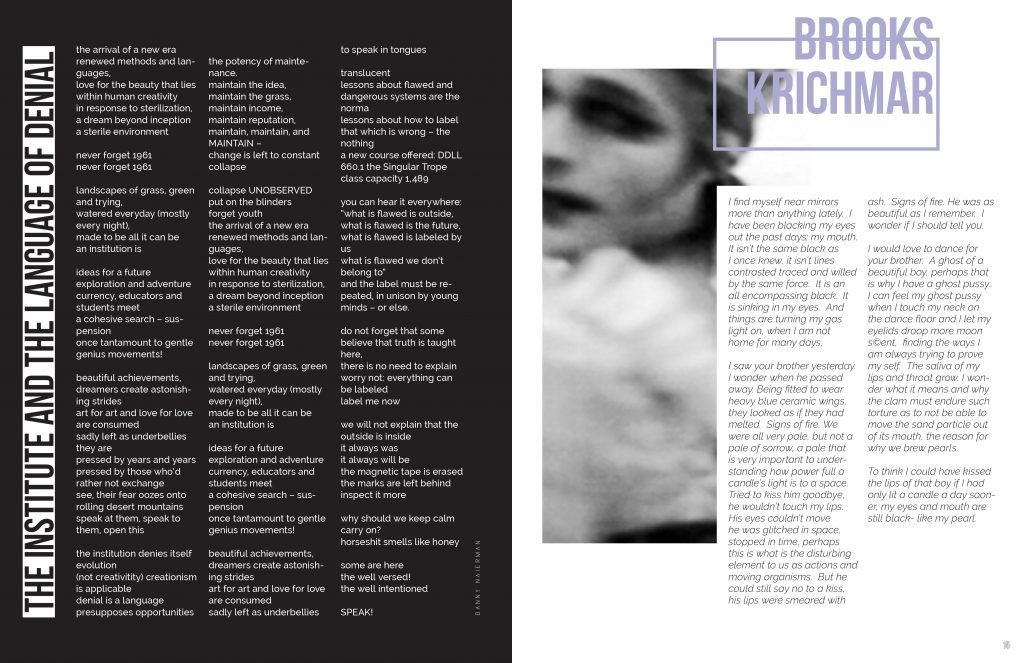 WORST SUMMER EVER
abt: the romanticism of summer, particularly the difficulty of entering a hiatus post yr. 1/2/3 of college and the overbearing fear of wasted time. ~touches on the physical discomfort of heat and sweat utilized to convey similar emotional and mental effects of summer.
LAUNCH PROJECT – https://issuu.com/gingyquint/docs/2.worst_summer_ever